Buying your dream home? These are the home loan documents required in India!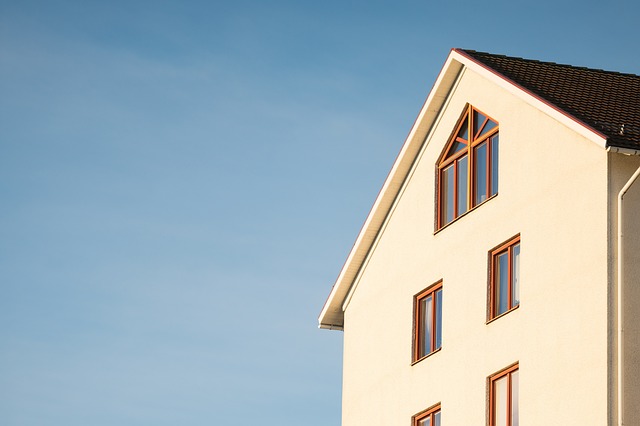 While the eligibility criteria for home loans in India are easy to meet, lenders take documentation very seriously before sanctioning the funds. It is possible that despite meeting all the eligibility criteria and having a high income, a lender may decline a loan application solely due to the absence of the essential documents required for home loans.
Thus, besides financial planning, intending home loan borrowers also need to know the documents they must furnish to prove their credibility. Depending on the profession, the list of documents changes for a housing loan. However, there are certain documents which are mandatory for all. 
List of the documents necessary for home loans in India
The following is a detailed explanation of the documents you need to apply for housing credit in India –
Identity proof
PAN Card

Aadhaar Card

Voter ID Card

Driving Licence 

Passport 
Address proof
Bank passbook

Voter ID card

Aadhaar Card

Ration Card

Utility bills (Electricity, telephone bills)

Receipt of insurance policy
In case one does not have any of the above, one can procure a letter from the local authority attesting to the applicant's address. 
Age proof
Birth Certificate

PAN Card

Aadhaar Card

Voter ID

Driving Licence

Passport 
To qualify for a home loan, proving your age is a necessity and it must show that you are above 21 years of age. 
Income proof (salaried individuals)
The documentation of salaried individuals is different from that of self-employed ones when it comes to applying for a home loan in India. Following are the papers required for home loans for salaried individuals:
Payslip of last 6 months 

Income certificate from employers 

IT return documents from the previous 3 years

Form 16

Bank account details for the previous 6 months 
Income proof (self-employed individuals)
Copy of business licence

IT return documents from the previous 3 years

Business address proof

GST papers

CA attested company balance sheet 

Practise licence of professionals like doctors, lawyers or consultants

Registration certificate of any establishment 
Besides these, lenders may ask for additional documents to assess your income. It ascertains to lenders that a borrower has enough funds to pay the EMIs on time. 
Property documents 
A home loan is available against a property that you intend to purchase. Thus, to ensure your ownership of the property, lenders may ask you to submit certain property documents before approving funds for you. This includes: 
Original sales deed or agreement (for housing in a cooperative society)

Possession certificate

Updated tax receipts of building and land

Allotment letter from society or builder or housing board

Receipt of advance payment of flat 

Approved building plan

Approved map of the property

NOC from builder or society

Construction cost estimate

Nil Encumbrance certificate (latest)

A report of property valuation (from an authorised valuer) 

Any related order copy (if applicable)
Note that usually financial institutions keep the original property documents in their custody till the loan is repaid fully. You can check with your lender for more clarity in this regard. 
Documents required for home loans in India for NRIs
Selected financial institutions allow Non-residents of India to apply for a home loan in India. However, in that case, they need to submit a list of documents before the lenders. This includes the following:
KYC documents
Passport with visa stamps 

Proof of current overseas residence 
Income proof (salaried NRIs)
Valid work permit

Appointment letter or offer letter or contract letter (duly attested by the embassy or consulate or employer)

Job card or office ID card

Bank account details from the last 6 months 

Credit report

Salary slips of last 6 months 

Form P45 or P60

Continuous Discharge Certificate (applicable for merchant navy workers)

Income Tax Return document of the previous year

Statement of loan account (if any)
Income proof (self-employed NRIs) 
Valid business licence 

Address proof of business

Practise licence of professionals like doctors or consultants or lawyers

Income proof of last 6 months 

Bank account statements for the last 3 months 

The balance sheets of the last 3 years 
To facilitate easy document verification for home loans, selected financial institutions now also offer online documentation or an e-KYC option. It proves convenient, especially for NRIs who live away from the country. The residents of India can also opt for this option and save their time and the hassles of travelling to the branch. 
Besides knowing the documents required for home loans, applicants should also check the eligibility criteria set by the lender. It will ensure instant approval of the desired funds. 
Steps to get a home loan in India 
Applying for a home loan in India is simple. 
Compare different lenders to get competitive interest rates.

Go visit your preferred lender's website.

Read the terms and conditions.

Fill out the online form with relevant information and click the 'apply' button.

Within some time the representative from the lender's end will contact you regarding the principal sum, tenure, interest rates, etc. 

Now fill out detailed funds mentioning the loan amount, tenure and your personal and professional details and submit it. 

Get the documents verified. 

After verification of the documents and the property, the lender will disburse the loan amount to your bank account within a few days.
The whole process may take time. Therefore, it is wiser to apply for the loan beforehand to get funding on time.
Ending note
In a nutshell, applying for a housing loan is not a hassle anymore, especially with the availability of the online application process. However, having all the essential documents listed above only results in faster funds approval and disbursal. At the same time, you must always submit the latest information and inform the lender if any of the submitted information has been modified recently. Likewise, you should also remember to collect the closure certificate after the complete repayment of the loan. It helps you in future to avail of any credit.